Anti-Gnat Kit
Sale price Price $49.00 Regular price $55.00 Unit price / per
Tax included.
Say 'Bye' To Plant Flies!
This all-in-one kit provides all-around plant protection and controls fungus gnats in house plants.
Green, functional, and waterproof traps control flying pests whilst our unique 'Support Brew' strengthens a plant's natural defences by improving its living conditions.

Used to control Fungus Gnats, Thrips, Aphids, White Flies, Fruit Flies and increase overall plant health and root development. 
Inside the Kit:
100ml of Support Brew

10, 30 or 50x Functional Green S

tealth Traps

'How To' Video Tutorials

Compostable shipping packaging
Flourish with Green, Healthy, Pest-Free Plants. 
Size: Traps are 5cm across, and Wooden Sticks are 10cm long.
Support Brew: A unique formulation of organic Neem oil, humic acid and tea tree oil. It is a natural soil conditioner that improves plant health, encourages root growth and builds better plant living conditions. Spray on soil for plant protection and leaves for shine. Although our Support Brew is a multipurpose spray to improve overall plant health, appearance and strength, it is not directly a pest deterrent. 
Below 15°c, set Support Brew in warm water and shake before use. 
Sticky Trap Falling Off: During cooler months, sticky traps may fall off their wooden support sticks. If needed, reattach it to the inside of the plant pot.
Customer Reviews
11/22/2022
Gnats no more
I received my gnat trap kit a few weeks ago & it's an amazing product! Most of the gnats disappeared within a day or so. the first lot of sticky pads were black with gnats within a week. great product I will definitely be ordering again. Anti-Gnat Trap Kit. Irene
Irene L.

Australia
11/22/2022
This stuff is great!!!
Was initially disappointed as the delivery was delayed (not ubloomd's fault!!) and my gnats were going mad!! My traps and the spray arrived, gnats almost gone immediately and some new leaves!!
Katie M.

Australia
11/18/2022
Converted :)
Had a bad gnat infestation in my apartment thanks to a bad batch of potting mix. Was looking for solutions to get rid of them that didn't involve chemicals as I'm pregnant. Came across this gnat kit and was a little skeptical but was willing to give anything a go. I am now pleased to report I have ZERO gnats. The traps and spray worked like an absolute treat over the past few weeks. Very happy :)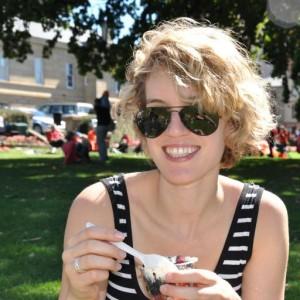 JH
Jess H.

Australia
11/14/2022
Amazing!
I love these.. and they really work!
Julia

Australia
11/07/2022
Anti-Gnat kit
Seems to be working well. Lots of gnats being trapped and less floating about the house. Will keep using.
Tracy

Australia